I decided to try again. This time I used the recipe from the Cooking for American Homemakers circa 1947. Once again, the cake rose beautifully and looked amazing...until it was inverted. It flattened out. But, I had seen individual pineapple upside down cakes at a bakery that were just as flat. So, at this point, I am assuming that it is supposed to be that way.
If you look very closely, you can see that the one in the photo from the cookbook is a bit flat.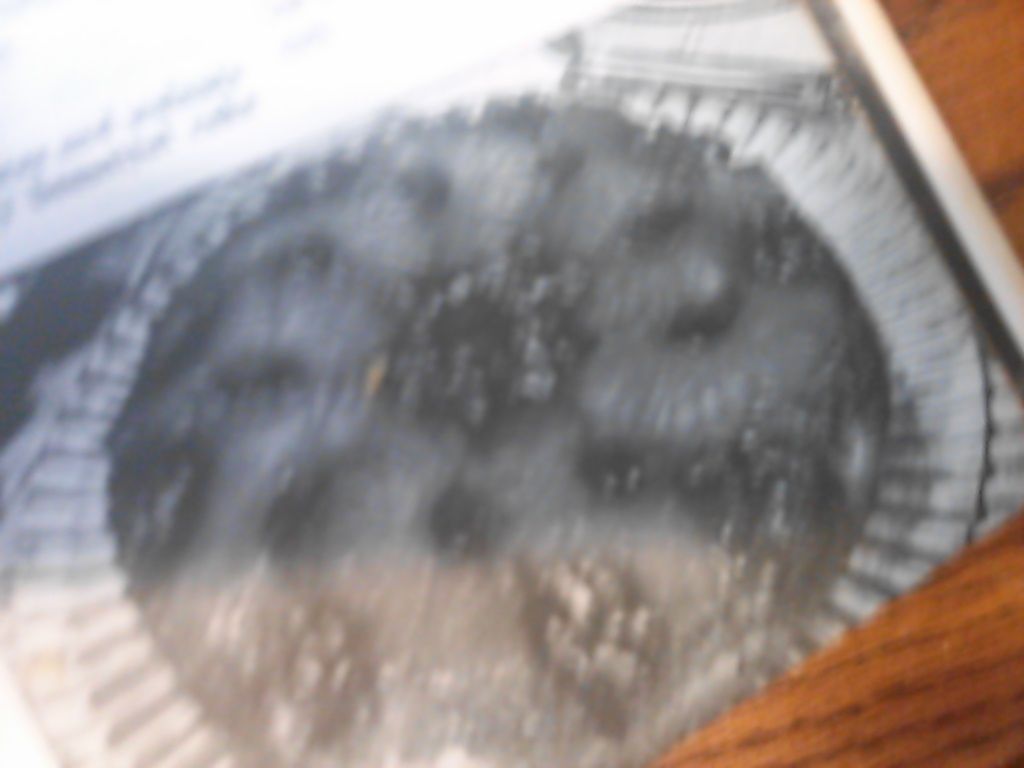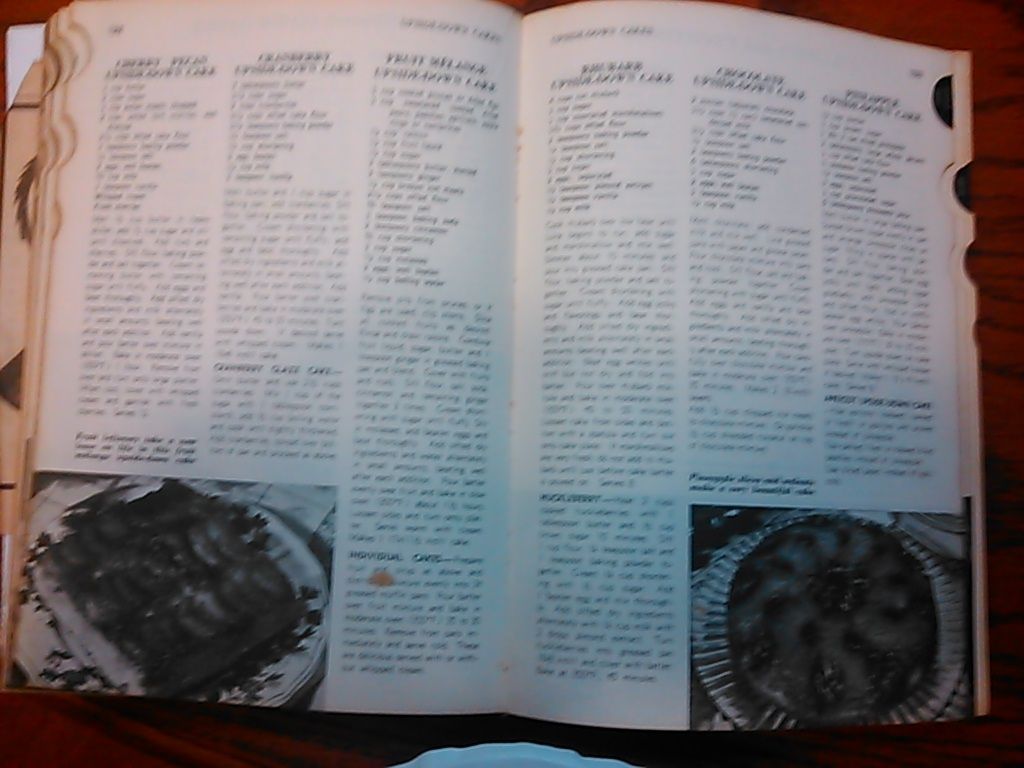 Yes, I know that it is hard to tell. But it's the best that I could do.
I
do
consider this cookbook a treasure.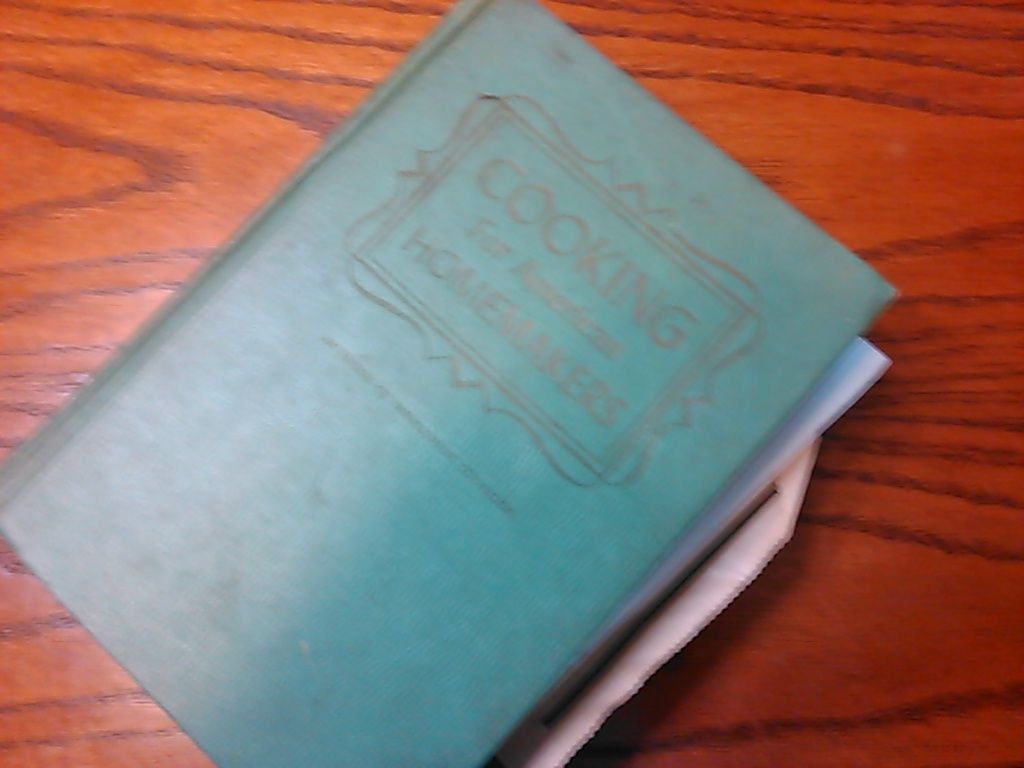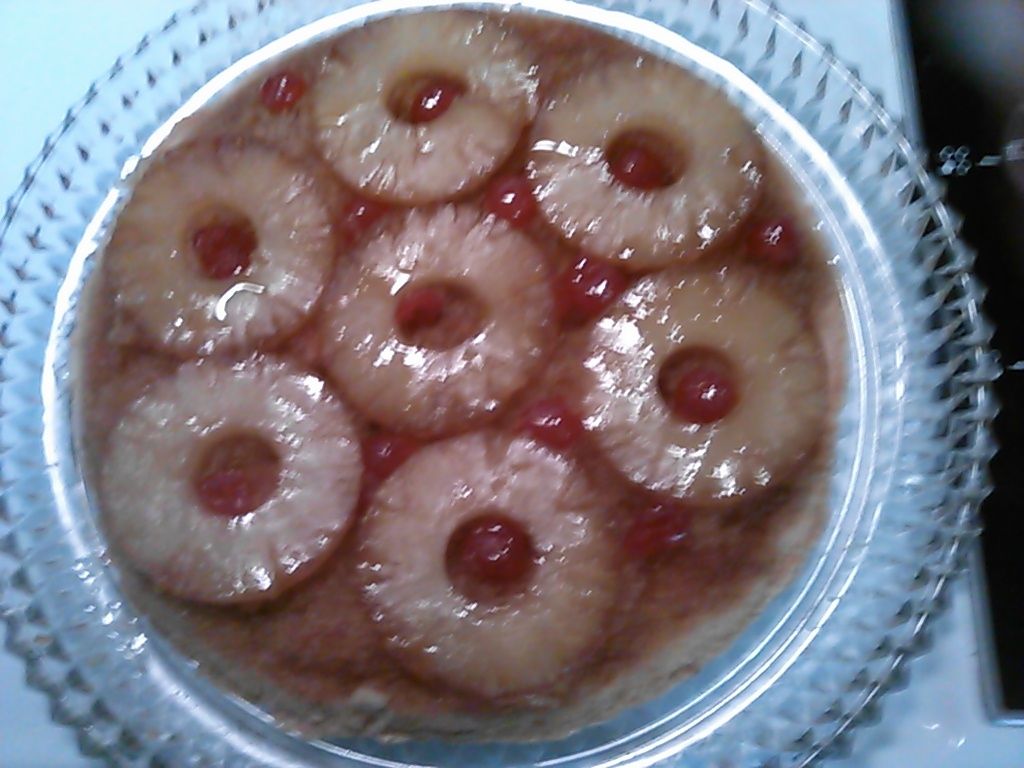 I cannot testify the taste of this one, however, because it is going to church tomorrow. I'll find out then.
ETA: It just occurred to me that I had not posted the recipe. Here it is:
1/2 cup butter
1 c brown sugar
1 No. 2 can sliced pineapple
2 tbs large whole pecans
1 c sifted cake flour
1 tsp baking powder
1/8 tsp salt
3 eggs separated
1 c granulated sugar
5 tbs pineapple juice
Melt butter in large baking pan. Spread brown sugar evenly over pan and arrange pineapple slices on sugar, filling in spaces with pecans. Sift flour, baking powder, and salt together and set aside. Beat egg yolks until light and fluffy; gradually add sugar. Add pineapple juice and flour mixture; fold in stiffly beaten egg whites. Pour batter over pineapple. Bake in moderate (375 degree) oven 30 to 35 minutes. Turn upside down on cake plate. Serve with whipped cream if desired. (9" x 9") cake serves 8.
My notes: I used my 10" iron skillet and instead of pecans, I used maraschino cherries cut in half, about 9.