I picked up a pound of ground chicken and debated on what to do with it. I know it works well with sloppy joes, in chili, and in spaghetti sauce. But, I wanted something different. I made chicken burgers and this is how it broke down.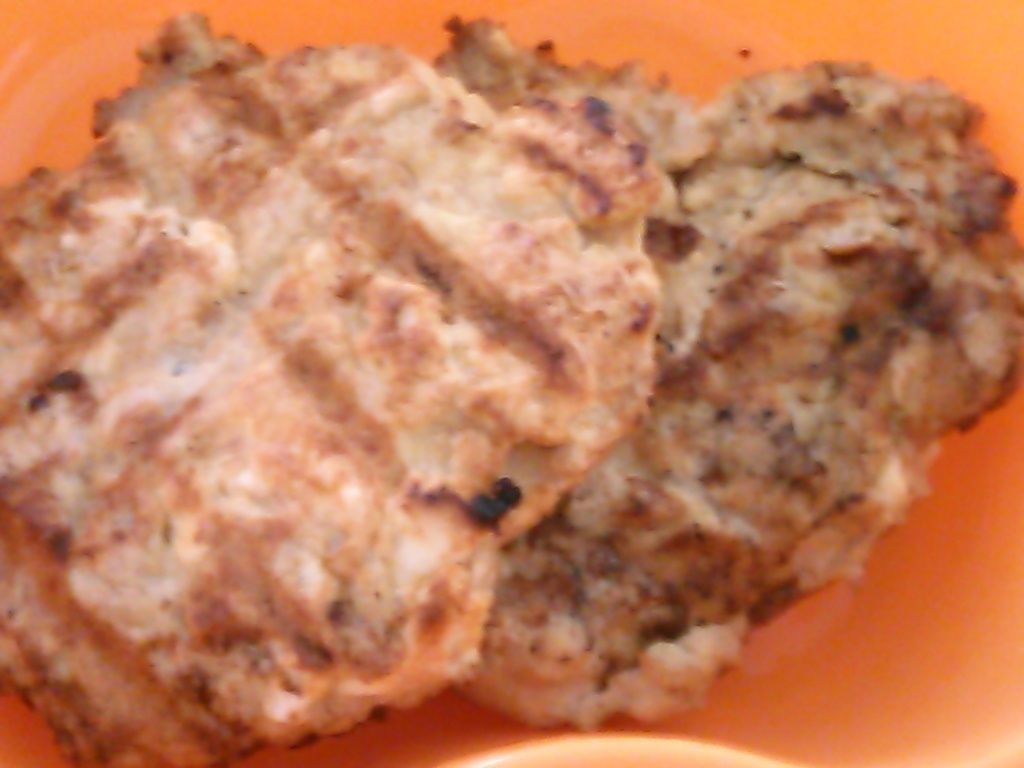 ">
1 lb ground chicken
2 tbs grated onion
1 large egg
10 saltine crackers
1/4 tsp Penzeys Forward seasoning
1/4 tsp seasoned salt
Gently mix together. This is a very loose and wet mix. Roll into 4 equal sized balls and press each ball between two pieces of wax paper, making sure to indent the center. Place in the freezer for up to 30 minutes to help firm. Generously brush grill or grill pan with vegetable oil and cook on medium high heat.
I had these on a whole wheat bun with mustard, pickles, lettuce, tomato, onion and catsup and served with green bean "fries". Made a yummy meal.
">
Green Bean Fries
1 lb green beans
1 tbs EVOO
1/2 tsp garlic powder
Salt to taste
Wash and trim beans. Dry with paper towels. Line a baking sheet with aluminum foil. Toss beans with oil and sprinkle with seasoning on baking sheet. Place in 400 degree pre-heated oven. Cook 20-30 minutes until beans are slightly caramelized.
This is the nutritional break down, including the condiments and buns.
">
Not so bad, huh?